This year's 2018 Ethics Bowl was an incredible display of student talent and hard work from our volunteers - relive it with our recap video.
A2Ethics Annual Giving Fund for 2017-2018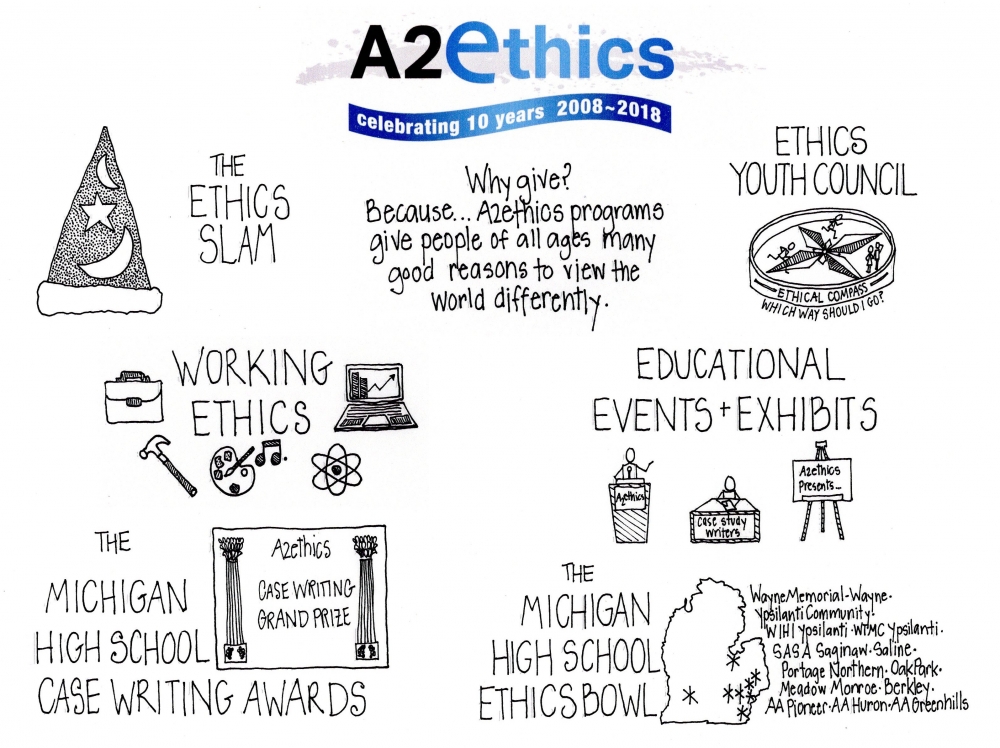 Thank you for your gift to support A2Ethics' mission to include ethics perspectives in the work we do and the places where we live.

Spread the Word
You can help by just spreading the word. Facebook, Tweet, whatever your social media of choice is, to help us create ethics networks in communities everywhere.