Who We Are
We are fortunate in our founders whose vision launched a new idea and continues to inspire our work. And we are grateful to our current directors for devoting their time, energy and expertise to the task of building and growing A2Ethics.
---
Current Directors
Martha Bloom, Secretary

Martha has devoted much of her personal and professional life to nonprofits, particularly those with a community focus. In 1997, after 15 years in volunteer and lead roles with agencies from Washington, D.C. to Los Angeles, she joined the staff of the Ann Arbor Area Community Foundation (AAACF). There, she managed competitive grant programs, donor-advised funds and the Youth Council along with handling special projects—work that brought her into contact with a wide array of nonprofits and a diverse group of philanthropists. Martha also helped launch the first Intentional Communities of Washtenaw (ICW) site at Summerfield Glen to provide housing and support services for developmentally disabled adults, including one of her four children.
Broad spectrum experience in program development, a deep knowledge of the local community, and proven expertise in private/public collaborations are among the many skills that make Martha a crucial part of our team. A founding board member of A2Ethics, her most visible role is that of official time keeper at our annual, pleasantly rowdy Big Ethical Question Slam. With her prodigious whistling skill, she keeps contestants within their time limits—and our ethical boundaries. 
Jennifer Conlin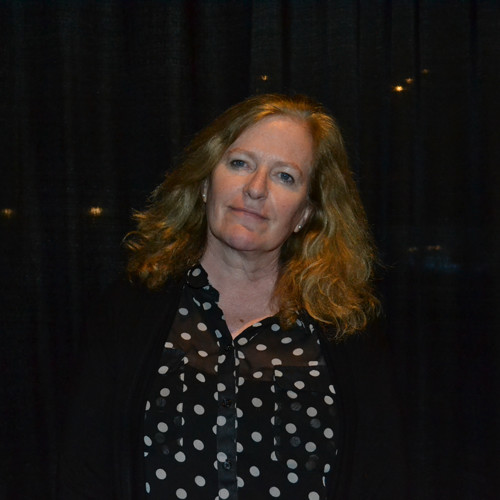 Jennifer's career in journalism has taken her from the urban centers of America to the capitals of Europe. That international experience, coupled with a mastery of social critique, make her uniquely qualified to help A2Ethics sharpen the focus and broaden the relevance of our Ethics Without Borders programs and podcasts. After receiving her masters degree from Northwestern University, Jennifer worked for American Lawyer Magazine before moving on to Manhattan, Inc., where she covered the news media, and later The Washingtonian. In 1990, she and her husband, also a journalist, began a 20-year overseas stint that included postings in London, Brussels, Paris and, most recently, Cairo. Since then, her work for the New York Times style and travel sections has taken her from Las Vegas to Vietnam. She is currently staying closer to home as the assistant content editor for digital and social media at the U-M Alumni Association and a member of the U-M Student Publications Board. That said, Jennifer's bags are always packed, including one for the family pet who has been given a passport and has stamps to prove it from several countries in Europe to the Middle East. 
An active supporter of southeast Michigan revitalization efforts, Jennifer co-founded Creative Voice, a social media-based journalism source covering the arts scene. Before joining the A2Ethics board in early 2012, she served as a judge for the Big Ethical Question Slam. In 2013, she authored an article for The Rotarian Magazine that introduced more than 750,000 readers to the Slam.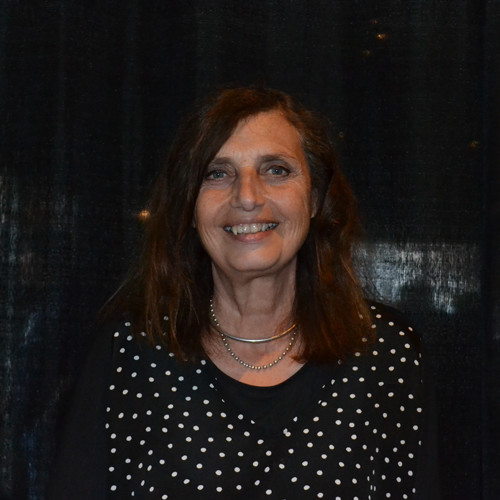 A specialist in mediation and organizational learning, JoAnna began her career as a senior administrator at Kings County Medical Center and Cornell University. A graduate of Brooklyn College of the City University of New York, since moving to Ann Arbor more than 30 years ago, she has designed and implemented team training and learning programs for business, industry and other organizations throughout Wayne and Washtenaw Counties for the University of Michigan, Eastern Michigan University and Washtenaw Community College. Along the way, JoAnna earned her master's degree in social work from the University of Michigan. She is currently a community mediator with the Dispute Resolution Center (DRC) in Ann Arbor and the Wayne Mediation Center in Dearborn. She is also a principal with BDL Mediation, a private practice based in Ann Arbor. And by the way, JoAnna wants everyone to understand that she is currently owned by her three year old and quite spunky and beautiful cocker spaniel, Abbey.

JoAnna's introduction to A2Ethics came by way of The Big Ethical Question Slam, where she competed for three years as a member of the DRC team. She was instrumental in conducting research and advocating for the landmark Ethics Education for Local Elected Officials Resolution, unanimously adopted by Ann Arbor's City Council in 2013. And her expertise in reconciliation has proven indispensable as we seek to encourage civil discourse among those in our community with opposing views.
Jeanine DeLay, President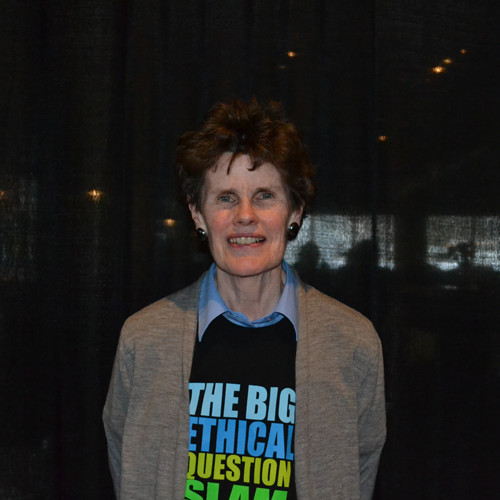 Jeanine has been an educator for almost 40 years. She taught and lectured in the humanities to students of all ages, from middle schoolers to college undergraduates, beginning at The Collegiate School and the University of Richmond in Virginia. Throughout her years as an educator, she has always returned to her first passion: ethics. In 1979, she returned to her hometown, Ann Arbor, and began her advocacy for philosophy and ethics education. Because of her work, Ann Arbor Greenhills School was one of the first nondenominational, independent schools to offer applied ethics, a course which Jeanine taught for 24 years. In 1990, she introduced a sport ethics elective into the curriculum and served as lecturer in the Sport Management department at the University of Michigan's School of Kinesiology. Jeanine's other passion includes striving for social justice. She founded or co-founded two other nonprofit organizations, both with missions to open up opportunities to underserved children and youth. Aquademics, a youth of color academics and aquatics program, won two youth service awards and a place in Michigan sport history. The Academy for Sport Leadership has grown into Michigan's preeminent athletic coaching education program for young women.  
As the organization's principal founder and current president, Jeanine inhabits many roles—serving as director of strategic planning, educational outreach and fundraising. She excels at translating big—and sometimes quirky—ideas into sustainable programs. She also serves as the primary spokesperson of A2Ethics. She received her master's degree from the University of Virginia in political philosophy.   
Jane Miller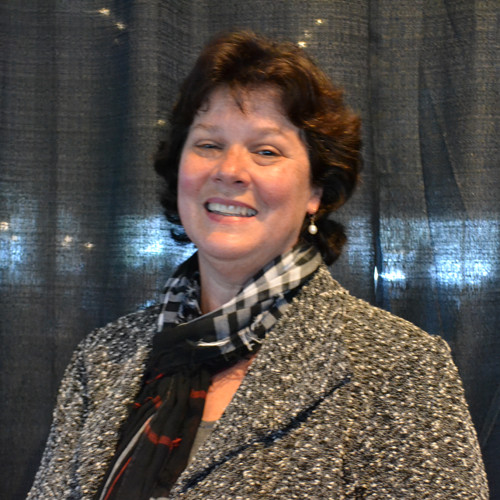 Jane graduated from the University of Michigan's Ross School of Business with a degree in Business Administration.  For the past 31 years, she has worked for Ford Motor Company, where she currently serves as a Treasury Project Manager. In that capacity, she oversees the development of a Global Treasury Management system to support all aspects of the company's Treasury requirements.  Her expertise over the years has enabled her to become an industry expert.  She has been a frequent speaker at Treasury Management conferences around the world.  A longtime resident of Ann Arbor, Jane has served on numerous nonprofit boards in capacities ranging from member volunteer to President of the organization.  She has also been an active and energetic volunteer within the community. Among the many groups that have benefited from her time and energy are Huron High School and Perry Nursery School, where she has chaired various committees and worked on projects that primarily focused on establishing solid financial planning in the areas of investment, auditing, and pension funding for the organizations.  
Since 2014, when Jane joined the board, A2Ethics has benefited from both her time-tested skills in managing large-scale projects and her strategic planning expertise. She has served as moderator of the Michigan High School Ethics Bowl for two years and has also been involved in initiating the A2Ethics Internship program.   
Erin Mattimoe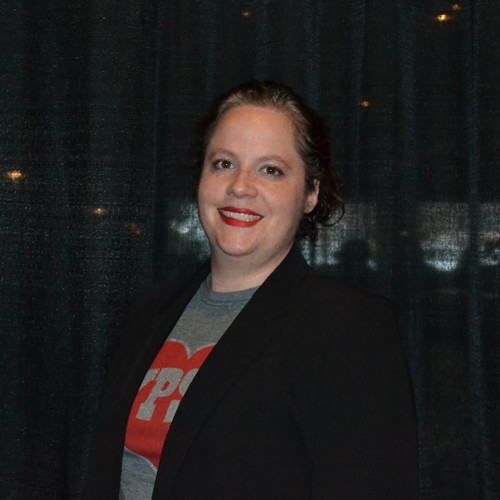 In her current role as program specialist for Girl Scouts Heart of Michigan, Erin identifies leadership initiatives, organizes major events and manages volunteer and mentor training. Soon after graduating from Bowling Green State University with a degree in environmental science, she gained fast-track experience in public programming for science education centers. That experience was strengthened by positions at Toledo's Center for Science and Industry and the Ann Arbor Hands-On Museum. She continues to nurture her interest in science through an ongoing affiliation with the Association for Science and Technology Centers.
Fortunately, Erin also makes time to serve as a volunteer and board member for A2Ethics.org, where her experience in community programming has proven invaluable. As a board member, she shines as someone able to adapt successful ideas from other programs to A2Ethics projects. Erin is best known in her public roles as the MC for our annual Big Ethical Question Slam. She has been an energetic proponent in making our Ethics Slam portable to other cities, including the launch of the Ypsilanti Big Ethical Question Slam in 2016. Erin has also contributed to our Working Ethics podcast series and served as a very fine moderator since the inception of the Michigan High School Ethics Bowl.
John Ramsburgh, Treasurer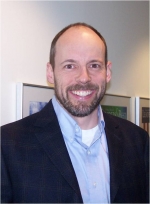 When John joined the A2Ethics.org board of directors in 2014, he brought with him expertise in two areas of particular importance to a nonprofit such as ours. As regional development director for the University of Michigan's College of Literature, Sciences and the Arts (LS&A), he raises money for Mathematics, Statistics, the Program in the Environment and the U-M Biological Station—making him a valued resource for our fundraising efforts.  As former chapter director for the Sierra Club of South Carolina and a past member of the Ann Arbor Greenbelt Advisory Commission, he is a fount of knowledge on conservation issues such as water stewardship and environmental justice—an area of interest and concern in our Ethics Without Borders podcasts and programs.
Before joining the board, John was a volunteer for Slam 4. He also served as official score-keeper for the first Michigan High School Ethics Bowl (/first-michigan-high-school-ethics-bowl. Topping his list of recent contributions is A2Ethics's new Internship Program. Open to all local college students, the internship provides valuable work experience for undergraduates while simultaneously developing a corps of individuals focused on working for socially responsible, ethics-based enterprises. John has a PhD in English literature from the University of Michigan. 
Special Consultants
A2Ethics relies on the professional services of several area experts in copywriting and editing, graphic design, and web development. All of these individuals have been willing to volunteer their time to events ranging from The Big Ethical Question Slam to the many exhibits, lectures and programs we have sponsored. Our thanks to:
Linda Fitzgerald, Fitzgerald Communications, LLC 
Wayne Eaker, Zengenuity
Carolin Dick and Sandell Bennett, a2zoom
Dusty Upton, Artist and Illustrator
Mary Christianson, Christianson Design
A2Ethics' Network
The following organizations and groups are part of our friends and partners network and assist and support A2Ethics.org with resources, expertise and collaborative opportunities:
Ann Arbor Area Community Foundation
Michigan High School Ethics Bowl League Schools
PLATO Network
Squire Family Foundation
University of Michigan Center for Bioethics & Social Sciences in Medicine (CBSSM)
University of Michigan Ethics Bowl Team
University of Michigan Department of Philosophy Outreach Program